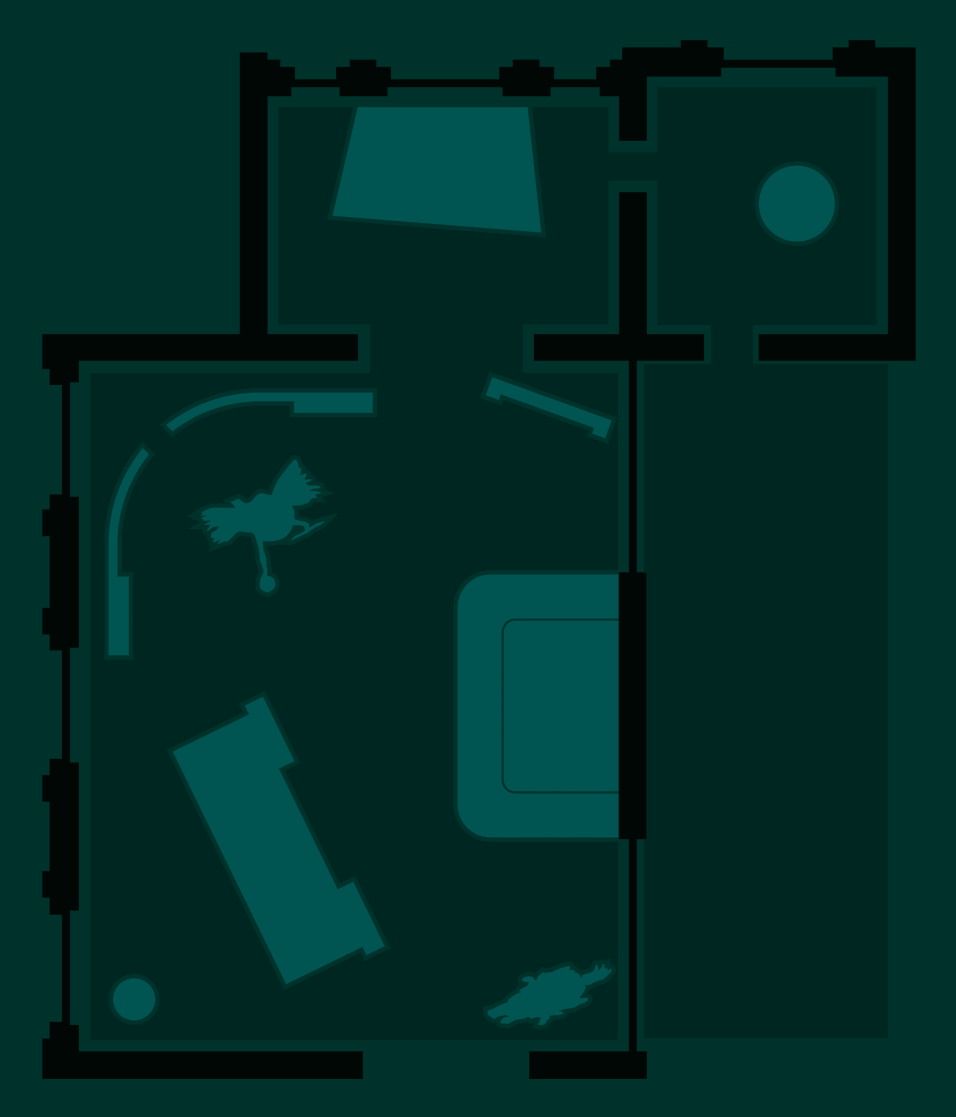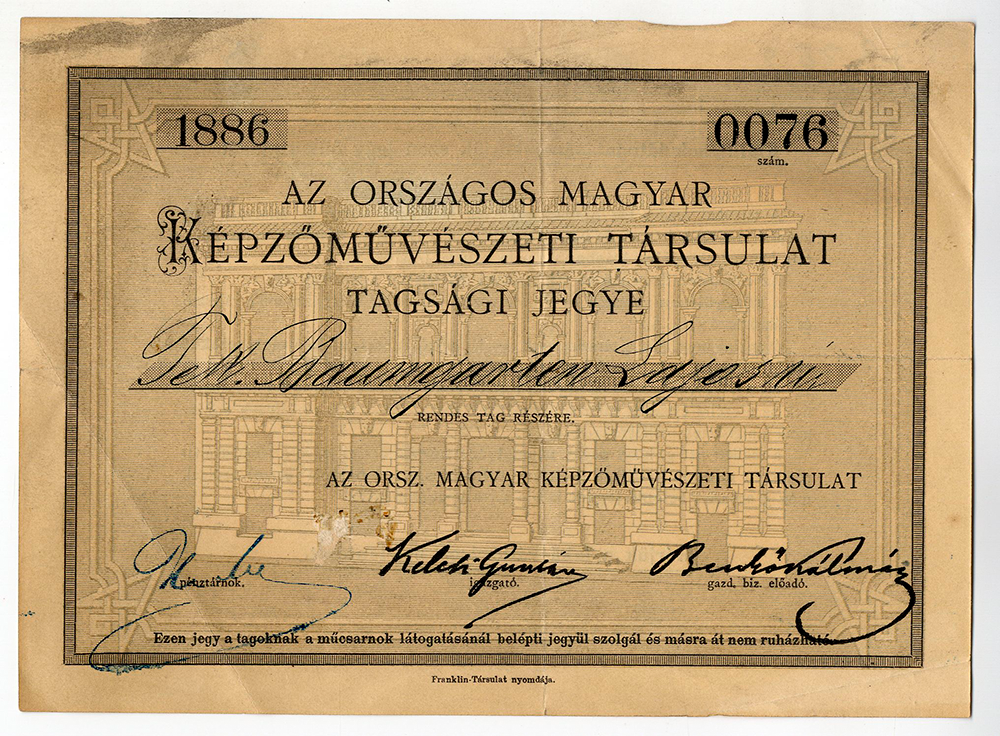 TICKET FOR THE MEMBERS OF THE NATIONAL SOCIETY OF HUNGARIAN FINE ARTS, LAJOS BAUMGARTEN, 1886
Hungarian printed document, with the building of the Hall of Art at Andrássy út faded in the background. For the Honourable Mr. Lajos Baumgarten, an ordinary member, which serves as an entry ticket for the exhibitions of the Hall of Art, with three signatures.
In 1872, the board of the National Society of Hungarian Fine Arts asked the administration of Budapest to sell them 3 properties at a discount price. They were on the southern side of the avenue under construction (in the section between Vörösmarty Street and Izabella Street). The area proved too large for the Hall of Art, so a portion was sold to the Drawing School. The competition for planning the building was won by Adolf Láng. Construction started in 1875, and lasted 2 years. The official opening took place on November 8 1877, in the presence of the king.
The next year saw the opening of the regular international exhibitions in the spring and the national exhibitions in winter, with the presence of almost every Hungarian artist. From 1880 several awards were established, for which exhibited works could compete. The exhibitions became a popular destination for the aristocracy as well as the burghers, and the king also visited them often.