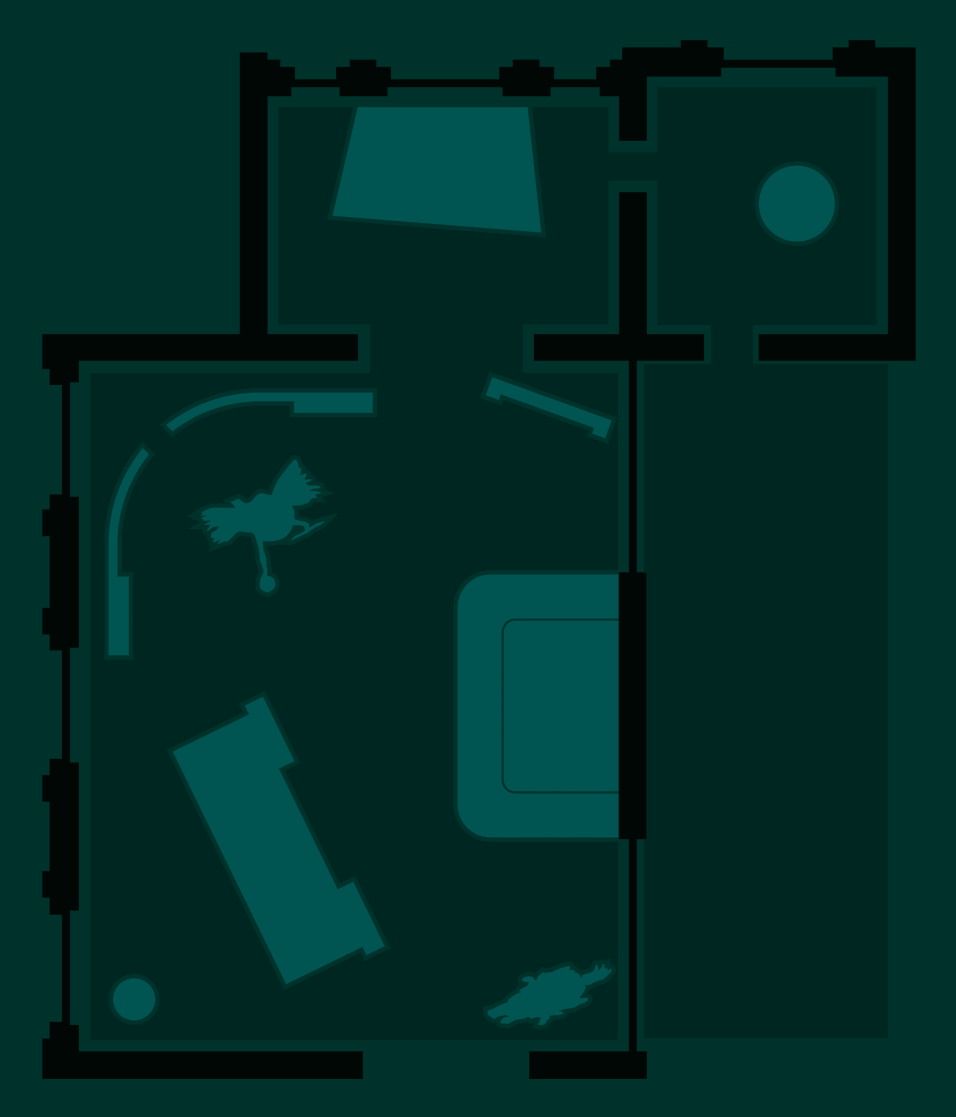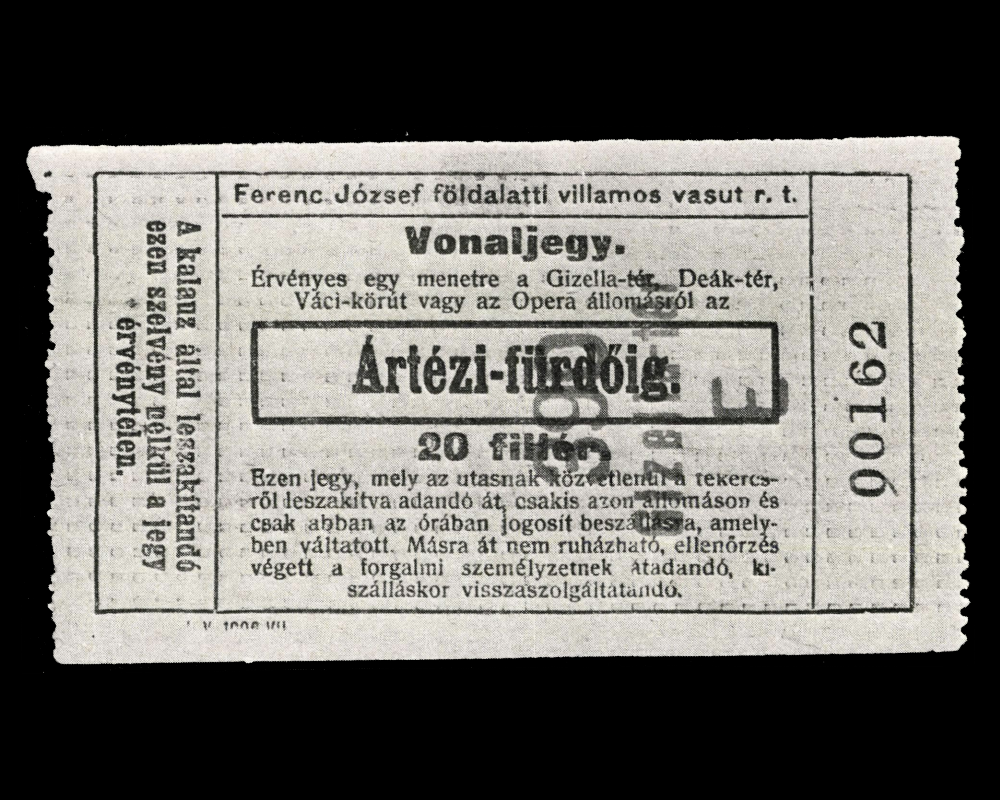 A SINGLE TICKET OF THE FERENC JÓZSEF FÖLDALATTI VILLAMOS VASÚT RT.
A single ticket for the underground, which opened on May 2 1896, cost 20 fillérs. The first train served 11 stations, which were the following:
- Gizella Square
- Deák Ferenc Square
- Váczi Avenue
- Opera
- Oktogon
- Vörösmarty Street
- Körönd
- Bajza Street
- Aréna Street
- Zoo
- Artézi Baths
The company's name Ferenc József Földalatti Villamos Vasút (Franz Joseph Underground Electric Railway Company) remained in use until 1947 under the initials FJFVV.