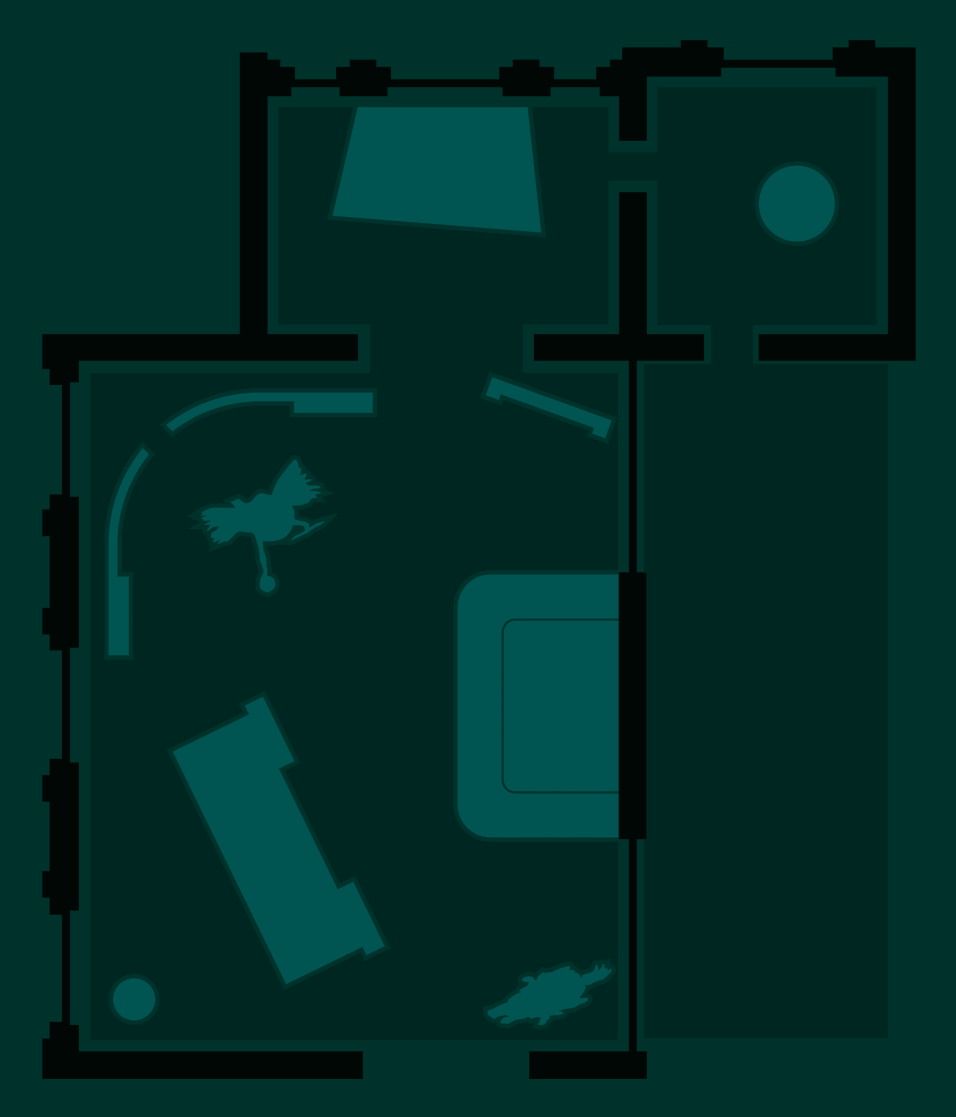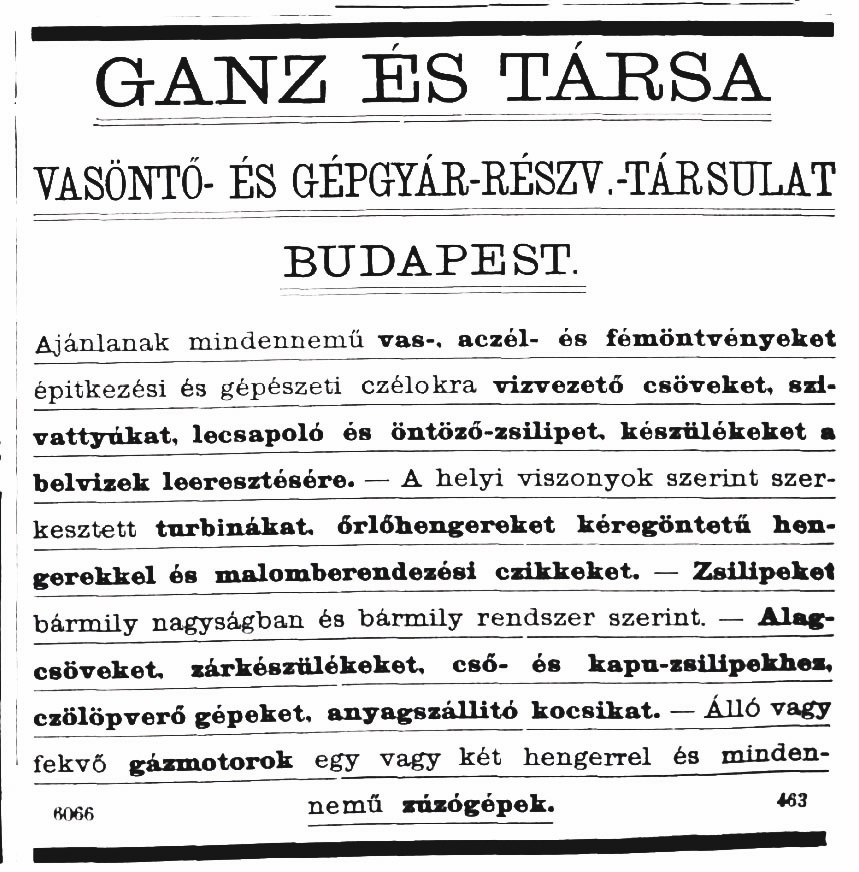 GANZ AND CO ADVERTISEMENT
The foundry established by Ábrahám Ganz turned into one of the largest machine industry companies in Hungary. Famous inventors, such as András Mechwart, Károly Zipernowksy, and Miksa Déri all worked here.
The advertisement on display was published In the June 7 edition of the Vasárnapi Újság in 1896.
"Ganz és Társa Vasöntő- és Gépgyár Részv.-Társulat Budapest
(Ganz and Co Iron Foundry and Machine Manufacturing Company Budapest)
Offering all types of iron, steel, and metal casts, plumbing and pipes for constructions and machines, pumps, taps and sprinklers, and machines for emptying internal flooding. - Turbines, and grinding mills with cylinders, and milling equipment constructed for local requirements. - Valves in all sizes and all specifications. - Drain-pipes, locks, for pipe- and gate valves, piledrivers, transport vehicles. - Vertical or horizontal gas engines with one or two cylinders, and all types of crushers."