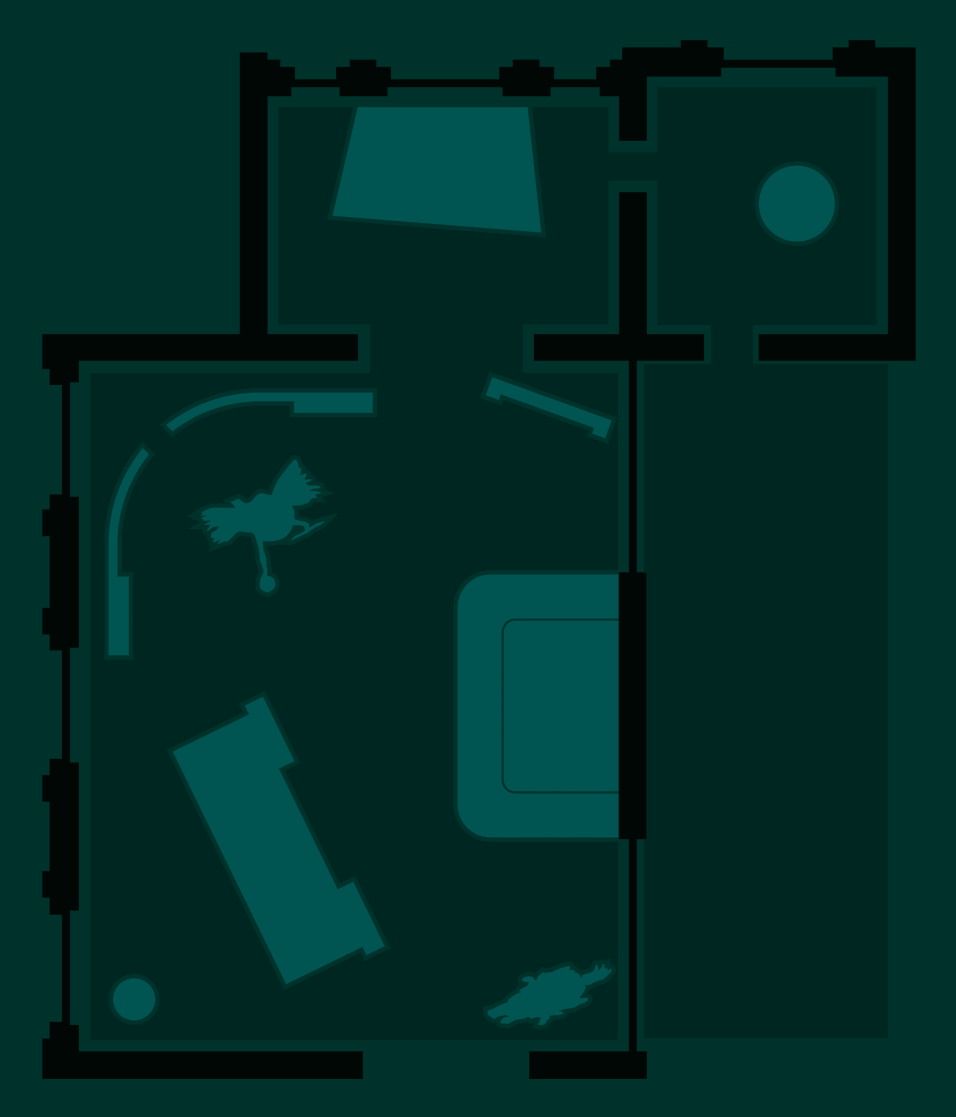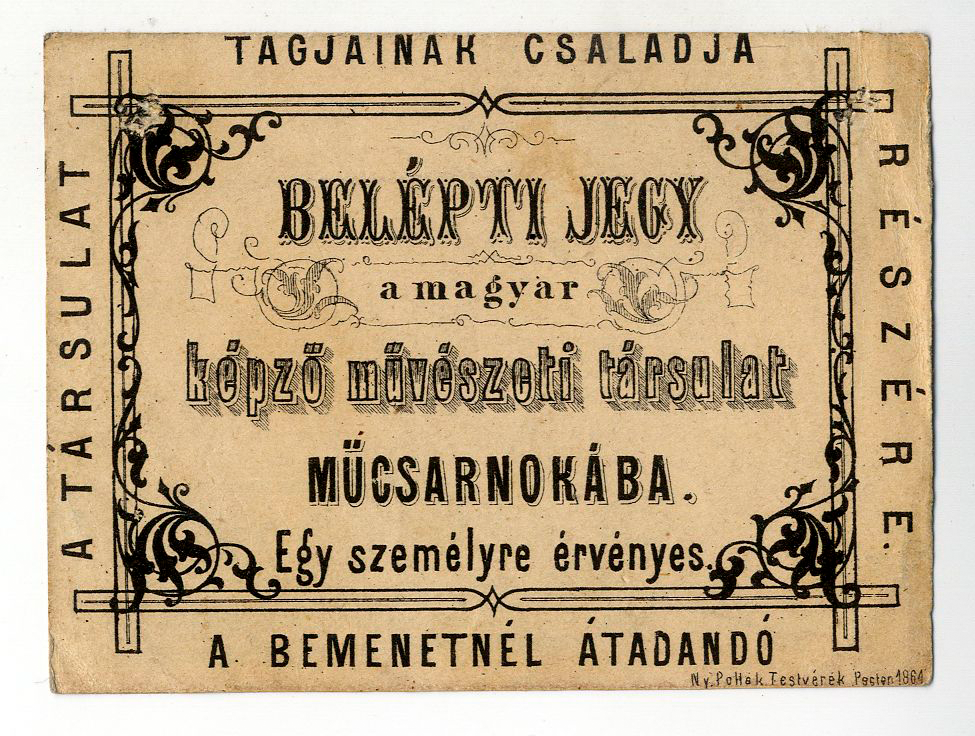 ENTRY TICKET TO THE HALL OF ART, 1864
The Pesti Műegylet (Art-collective of Pest) was formed in 1839. This was the first Hungarian institution that supported arts, and which organized annual exhibitions until 1847, first at Vigadó, then at the Diana-baths, where often Austrian artists' works were displayed and sold. In 1859 artist and patrons began thinking of establishing an association to support Hungarian art. As a result the National Society of Hungarian Fine Arts was founded in Pest-Buda in 1861, and commenced operation under the presidency of count Gyula Andrássy in 1863.
In order to secure the financial backing for the Society, patrons and well-to-do members were recruited. The institution's reputation increased, overshadowing the Műegylet (Art-collective), which disbanded in 1870, leaving its wealth to the Society.
A printed ticket in Hungarian is on display, for one person, for the family members of the Society.